Dollar Stretcher: Cooking for one no more
Marco Eagle
Want to live better on the money you already make? Visit stretcher.com to find hundreds of articles to help you stretch your day and your dollar.
My summer clothes stink
If you use mothballs to store your clothes, you probably have to deal with the smell when you take them out of their storage bags. Here's how to get rid of it the easy way. Wash them with just a little soap and two cups of plain vinegar. It works every time.
A
Cost per use
Years ago, I started shopping for clothes on a "cost per wear" basis. I paid more for things that got a lot of wear because the cost per wear was low. Recently, I've started looking at kitchen gadgets the same way. I love to cook, and there's always something new to buy. However, before I pull out my credit card, I do a quick calculation to figure out how much it will cost me per use. More than once, I've decided not to buy the item. It only takes a minute and saves me a lot.
Stacey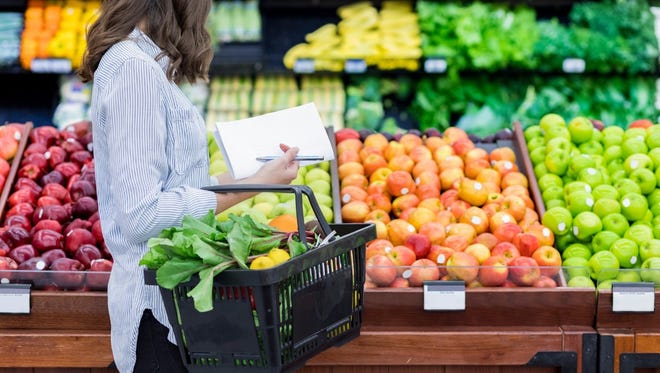 Cooking for one no more
When my husband died, I pretty much stopped cooking. It just wasn't worth it to shop and spend time in the kitchen for just me. My daughter kept saying that my diet and health were suffering, but I just couldn't manage to get it together. My bridge club friends are all in the same boat. We are all widows. We meet each Wednesday. Now we take turns bringing in a meal for the group and one to take home. One person does the meal that we eat that day. The other preps a meal that each of us can take home and heat up there. I'm only cooking twice a month, but I'm eating better at least a couple of times per week. My daughter thinks that I should join another bridge club and talk them into doing the same thing.!
Sarah
Check and re-check
Because of some of the recent database hacks, we decided to check our credit scores and were surprised how low they were. Therefore, we went a little further to see what was in the scores, and both contained errors. My husband's score included some bad stuff that belonged to his step-brother. Mine included some bad information from a store credit card that I had repaid. Now, we're going to check our scores on a regular basis. We figure if we don't catch the errors no one else will.
Margo
New grill?
Our gas grill barely got through last summer. It was really hard to control the flame. It flamed up no matter what we did. We were going to buy a new grill, but I decided to do a little research before spending the money. Instead of replacing the whole grill, I bought a replacement burner. It was less than $50 and only took minutes to install. I can't wait for the snow to stop, so I can try it out.
Paul
Handy totes
I seem to have accumulated a surplus of tote bags, so I've put some to work. I keep a hand vacuum and attachments along with other small cleaning tools in tote bags that hang on hooks in my cleaning closet. It keeps them in one place, so they are easy to find. I can grab a bag of tools and take it around the house with me while I clean. Tote bags come in handy in other storage places as well, such as clothing closets, the mud room, and garage.
Lorraine in NH
A Pinterest problem
Last year, I developed a dangerous habit. After the kids went to bed, I'd settle down with my tablet and Pinterest. I love looking at all the amazing things that people come up with. That wasn't the problem. Too often I'd see something that I liked and then go online shopping for it. I'd search for the best price. I guess that was my way of convincing myself that I was being financially responsible. I've reformed my ways. Now instead of looking for things that I'd like to buy, I look to see how clean and uncluttered some houses are. I've even found a few things that I could sell on Craigslist.
DeeDee
Financial accountability partners
I was trying to find out why I couldn't keep my New Year's resolutions. I read that one way to increase your success rate is to tell others about your resolutions. I never did that, so I told my brother last month. We talk at least once a week, and he's promised to ask me if I'm keeping my resolution. It's been a short time, but I think this is going to help me. I really don't like admitting to my brother that I've failed because of brotherly rivalry and all.
Vincent
Maximizing savings
If you're a saver, you know how low money market rates are. I've decided to get the most for my savings, so I take out short-term CDs. There's not a huge difference, but between my emergency fund and money I've set aside for a future purchase (for instance a new car in 2020), every dollar counts. I buy 6-, 9- or 12-month CDs online. It's easy to do, and my money is still perfectly safe.
Anna
More:Dollar Stretcher: Retirees auto insurance
More:Dollar Stretcher: Saving on pet food
Do you have a tip that you'd like to share? Just send your suggestion to Tips@stretcher.com.