Affordable housing shortage has long been a problem in Southwest Florida. Can we fix it?

Phil Fernandez
Naples Daily News
It's one thing to talk about how expensive housing is, but where's the action? 
As history shows, developers aren't likely to construct affordable housing out of the goodness of their hearts. There's just not enough money in it.
And big-time cash is certainly part of the reason why housing and rental costs have been rising.
This is just part of what local residents are up against:
• The financialization of affordable housing with institutional investors snapping up homes and apartments. That's helped drive up prices. 
• The thousands of new arrivals from other places pushing up demand.
More:In the Know: 'Muscling through challenges.' Margaritaville debut nearing in SW Florida
And:In the Know: Ritz-Carlton projects in Collier, Lee; evolving Arthrex; and Sanibel on 'The Simpsons'
Changing direction: In the Know: What's Elon Musk up to in Southwest Florida, and how "language was deleted" to benefit developers
• The NIMBY — "Not in My Backyard" — crowd nervous about potential housing in their community for those in lower income brackets.
• And in some cases, developers fighting provisions as leaders across Southwest Florida have talked about need but as a whole, haven't done that much more beyond that.
Their uphill battle now has become even more daunting, with all-time highs on property prices in the region as these institutional investors, newcomers and others raid the area, often paying in cash.
"Affordable housing is going to continue to be the challenge," said real estate appraiser and broker Matt Simmons. "Some of that is simply a function of cost. Affordable options are likely to be limited to spot-lot construction on finished lots in Cape Coral, Lehigh and Golden Gate Estates. It's virtually impossible for a developer to build any type of affordable housing in the near term. Land prices and construction costs are too high."
More:Florida's affordable housing fund is a frequent target for Republican lawmakers
And:Florida Republican bill touted as affordable housing fix was written by a company to 'normalize' its business
Plus:In the Know: Record low inventory not slowing buyers; Top Golf, Hoffmann deals
Investing:In the Know: SWFL affordable housing getting gobbled up by investors, world's largest landlord
Missing $2.5B for affordable housing
The general government indifference on the topic appears to be melting away.
The Collier County Commission, which hasn't regularly enforced affordable housing requirements on new construction, is finally taking a few bigger steps.
Commissioners recently voted to free up millions in reserves to help pay for such housing and identify potential locations as part of several moves to begin working toward resolving an issue that's been around as long as some of them have been alive.
To "make tangible changes to processes to incentivize the development of affordable workforce housing units" is the right move, said Michael Dalby, CEO of the Greater Naples Chamber of Commerce. "It won't happen overnight, but hopefully we won't be discussing these exact same issues 15 or 20 years from now."
Still, local leaders haven't had the appetite to take on larger measures that could alienate legislators who have been cutting away at affordable housing since Republicans took over more than two decades ago.  In that time, to pay for their pet projects, legislators have siphoned off $2.5 billion intended for the groundbreaking affordable housing trust fund established in 1992 under Gov. Lawton Chiles.
More:Affordable housing crisis not on radar for governor, culture warriors in Tallahassee
And:With his every pronouncement, Gov. Ron DeSantis turns Floridian against Floridian
Plus:DeSantis unchained: Disney fight shows a continuously vengeful governor
Investments:In the Know: Via CIA and hotels, Phil McCabe's 'fast, furious' Southwest Florida ride to $156M
Billionaires getting tax dollars:Government is OK with welfare for the rich
"Subsidizing rents (is) not realistic," Collier commission Vice Chairman Rick LoCastro said. "Officials across our state treat rent control as an issue that can be addressed only at the state level."
Focused on culture wars and retribution against entities and constituents who may disagree with him, Gov. Ron DeSantis has shown little interest in affordable housing.
Repealing state law that limits what local government can do about affordable housing for its residents and creating an affordable housing task force did become a centerpiece in April for Agricultural Commissioner and governor hopeful Nikki Fried in her first policy plan rollout.
'The thing that we need to do'
Other communities know they need to step up, having repeatedly missed previous opportunities.
"This is a crisis. This is beyond a problem," Naples Vice-Mayor Mike McCabe said, as the city and its Community Redevelopment Agency have had hired a consultant for guidance. "Yes, there's been studies in the past that have been put on the shelf. We need to ensure that this is not a study that is put on the shelf. We need to make sure we take very specific actions."
Like in the past, there's been a little pushback on the NIMBY front in Southwest Florida community gatherings, and questions of whether there should be government involvement at all.
"The idea of 'What is it the city can do?' The city needs to do a lot," McCabe said. "We can't fix it overnight. (We) have to, as a city, we have to, as the government, look at this, and put our thumb on the scale to get back in balance, and that's not an easy thing to do. But it is the thing that we need to do."
So what can those in power do?
For one, move quickly, considering that Collier, for example, is short by about 10,000 affordable housing units, according to research by a foremost non-profit consulting and development group, Bright Community Trust, which has extensively studied Southwest Florida and markets around the state.
"It's about 10,000 (behind). So 2,000 units per year to catch up on a 10,000-unit deficit countywide," Bright CEO Frank Wells said. "The question of this is always, 'How can we act with more urgency today' because, for sure, the best time to have worked on this would have been 20 years ago. Here we are today, and chances are the price of land is not going to get any more affordable."
More:In the Know: Fort Myers, North Port, Sarasota top 2021 destinations for incoming moves. Who are these people?
In the Know:Check out what it's like inside largest, new mansion on Fort Myers Beach
Too expensive:In the Know: Collier firms moving headquarters to Lee County, closer to where employees live
The planning process:In the Know: Mandates for affordable housing and other measures dropped from development plans. And what are you saying?
Policy:In the Know: Collier's "weakening of the affordable housing requirement." Also, will 300,000 new arrivals cost taxpayers $3.8 billion? Plus, helping Addicted to Fitness.
Another place to start is actually enforcing laws already in place, like on Airbnb, VRBO and other vacation rentals that total more than 2,600 in Collier alone, records show.
As an example, if the city of Naples was "to enforce an existing ordinance that says, 'We don't allow for rentals for under 30 days,' we might see some of those units, particularly some of the lower price ones become available to long-term renters," Wells said. "Usually we think of the federal government as the housing voucher folks, but the math for some locally funded gap funding for affordable housing is one possible strategy."
Often gap funding can be achieved through short-term loans, but the gap keeps widening for more Southwest Florida residents.
'Hit a wall' in Southwest Florida
Although well back in pricing behind Collier and Sarasota, Lee 's 2021 resales broke the $300,000 median mark for the first time. A 30-year fixed rate mortgage now for a newly purchased median home is $1,306 a month, as compared to $965 a year ago, according to the National Association of Realtors, also known as NAR.
That's still not as high as Sarasota and Collier, where the monthly bill is just short of $2,000, and that's why businesses from those areas keep fleeing or at least expanding into Lee, and its comparably more affordable housing.
Sarasota County's largest private employer, PGT Innovations, is among those bringing jobs to Lee, adding 240.
 "The affordable housing issue is one that we have not been able to overcome on our own," said Debbie LaPinska, PGT's chief human resources officer.
And overcoming it is a major challenge, such as for the developers of the Margaritaville on Fort Myers Beach that's targeted to debut at the end of summer 2023.
"Southwest Florida does have a workforce housing crisis on its hands," said Tom Torgerson, Co-CEO of TPI Hospitality, which has unsuccessfully pushed for a change in how the county does incentives.  "We feel that Lee County should recognize tax increment financing assistance as just as valuable a tool to incent workforce housing as it is for incenting job creation."
TPI initially had property lined up off the island for consideration of workforce housing. With a previously uncertain future for the resort mired in legal challenges and bureaucracy, Torgerson unloaded it as his company was also taking a revenue hit in the pandemic's early stages.
"We sold our property. We hit a wall," said Torgerson, who concedes something has to be figured out this summer but he's unsure what. "Yeah, they're incenting the job creation. But our argument that we pleaded with them on is you need to also incent the housing for the workforce. (Incent) it the same way as you do job creation because without housing, you can create these jobs, but where are they going to live?"
In the Know: From the Edison Awards, how your personal data is shared '1,000 times a second'
Understanding the 'good intentions'
In TPI's case, it likely wouldn't be on Estero Island, which just had its largest mansion built, the latest of its teardowns, partly because of the lack of available property.
"We want it close," said Torgerson, who's been trying to drum up support at community rallies. "We don't want it to be Lehigh Acres, right? We want to be within a three- to five-mile area of the island."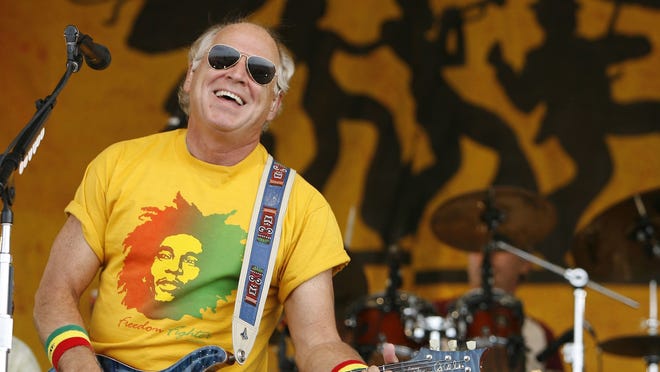 A company wanting to veer into development for its workers is no easy task, said Simmons, a managing partner at Southwest Florida-based Maxwell, Hendry & Simmons.
"I've seen very little of businesses doing their own workforce housing," Simmons said. "There are only a few companies locally that have enough scale and could even put together that type of program. The Lee County School District and Lee Health have both engaged in conversations on this topic before, and have even discussed potential projects. But to my knowledge they haven't pulled the trigger on anything."
Simmons understands how the cost of housing is such a negative impact for merchants wanting to recruit.
"Really, companies should focus on what they do, not try to be real estate developers," he said. "I understand the good intentions, (but) they would be better off estimating how much of a negative impact they're trying to mitigate and then adding that as compensation or some other type of direct benefit to employees. And if the answer to that idea is that you can't afford to pay more, then I promise, you can't afford to be a developer."
Most expensive metro east of Colorado
The biggest hurdles in Southwest Florida for housing can be found in the Naples area, the most expensive metro in which to buy a house east of Colorado.
"I would certainly say we're seeing this all over the country, but it is especially challenging here," said Wells, the Bright trust executive. "Even a two-paycheck household earning $100,000: Where you would rent or buy something with that kind of income in this community would be very challenging."
Some findings have surprised him as he did a Naples study.
"We have a relative undersupply of small units — small, meaning studio, one-bedroom," he said. "We have a lot of one- and two-person households, a single person or a couple, who would happily rent a one-bedroom apartment, but because there aren't enough of those to go around, people wind up in a two-bedroom apartment or a three-bedroom apartment or a house because they need somewhere to live, and so they're overpaying relative to what they need."
And that's if they can uncover some available digs.
"We think a lot of Naples as a place that people retire to, and bring a relatively high income, relatively high assets and make this a really thriving community," Wells said. "But what we're probably not talking enough about are people who have lived here, made a career here and retired here out of our workforce and are now getting priced out of the housing market."
The stories are heartbreaking, such as this one Wells shared:
"We heard from someone who was a teacher who had spent her career in Collier County schools and said, 'I'm going to be retiring after 30-something years as a teacher. I've never been able to afford to buy a home here, and housing prices keep going up and up and up. And now I'm looking at the end of my employment, and I'll have a pension, but my pension won't be as big as my working paycheck is. And so my income is going to go down, and housing prices are going up. I've served this community for over three decades. How do I afford to stay here in my retirement years? I don't know how I'm going to make that work.' That issue was something that really stood out to us, and the relatively undersupply of housing for seniors in that kind of situation."
Elizabeth Radi, a retail manager who helps lead a tenant advocacy group and is becoming a regular voice at government gatherings, is seeing those obstacles:
"Teachers, some nurses, based on their debt-income ratio, cannot afford any of the housing —the houses that are $400,000, $300,000. We had a teacher who applied (for a loan), and she was approved for about $150,000. There's nothing in this county available for anything like that. So buying housing is absolutely upside down, based on actual logic and debt-income ratio."
The stats reflect the hurdles.
'Housing is a human right' 
A Zillow search on March 20 found only two homes priced under $500,000 in the city of Naples, the lowest priced example being a 535-square foot condominium listed at $425,000.
It's "slim pickings'" for home buyers in lower price categories, said Mike Hughes, vice president and general manager for Downing-Frye Realty Inc. "There were only 26 single family homes on the (Naples) market during February that were in the $300,000 and below price category."
More:In the Know: Zillow's out but others buying land like crazy; SWFL on more national 'best' lists
And:In the Know: Meet your new neighbors trying to escape tight spaces; they're probably from New York, New Jersey, Miami or Fort Lauderdale
Plus:In the Know: What will be Southwest Florida's hottest real estate spots for 2022?
Housing:In the Know: In historic first, Collier houses now Top 10 most expensive in U.S. Lee keeps rising, too
How it started:Roots of supply line challenges in Trump trade wars and tariffs
NAACP Collier President Vincent Keeys worries about the future.
"We are currently living in the Great Resignation, and you are compounding that problem by eliminating affordable housing." Keeys said. "It is time we come together to solve this problem. We are in a housing crisis."
Keeys has reason for concern, as Wells noted.
"There is a lot of institutional money flowing into single-family home purchases and turning them into rentals. The cash flow of that from an investment perspective is better than buying it, rehabbing it and reselling it to a homeowner," said Wells, who found that such deals made up 15% of 2021 Tampa sales.
"If that's a one-year phenomenon, that's one thing. If that's a persistent thing that goes on for the next five years or anywhere close to those numbers, that starts to put a real dent in the home ownership opportunities that are available to people. That's certainly exacerbating the challenges here."
United Nations organizations have expressed grave concern about the financialization of housing like this by "nameless corporations purchasing real estate from remote boardrooms, (and) people pushed out of their communities because they simply could not afford to live there."
A UN report specifically cited the world's largest landlord, Blackstone Group, which says it's following laws allowing investments. This year, it continued to gobble up apartments and property in Southwest Florida.
"I believe there's a huge difference between housing as a commodity, and gold as a commodity. Gold is not a human right, housing is,"  Special Rapporteur Leilani Farha said. "Landlords have become faceless corporations wreaking havoc with tenants' right to security and contributing to the global housing crisis."
Going old school on housing
The future may provide opportunities that could help lower the price of construction, which has been another barrier to affordability and made worse by supply line challenges that date to the trade wars and tariffs of last decade.
"We are going to start to see more discussion of factory-built housing," Simmons said. "One of the problems on this topic is that the moment you say that, people think of the decades-old version of manufactured housing.
"Manufactured and modular housing, even in the traditional sense, is vastly different today than it was even 15 to 20 years ago, but I'm not even really talking about that. I'm talking about housing that's built and assembled in a central warehouse and with processes similar to today's manufactured housing."
Jacob Channel, an economist with LendingTree, agrees on the stigma surrounding the mobile home and its offspring, the manufactured home.
"People are afraid to buy mobile homes for a variety of reasons. And one of them is that they're afraid that they won't see any return on investment," Channel said, noting a new company study dispelling that. "As long as you buy it in a decent location, in a decent trailer park, for example, and you buy a home that's in a good quality condition, then you can expect to see a return on your investment."
The quality is there with the new ones, Simmons said:
It's a "product that looks like a site-built house and has performance ratings that even exceed site-built housing. If you think about it, the construction process has evolved very little over the past 80 to 100 years. Types of construction, quality, designs, etc. have all changed quite a bit, but not the process itself. It's terribly inefficient when you think about it. As an economy, almost every product we build has been process-oriented and is done in a controlled environment, but not housing."
The Lending Tree data puts the Florida median mobile home value at $60,100.
And a manufactured home between 1,000 to 2,200 square feet nationally costs roughly 40% of the median sales price of an existing home and one-third that of a new single-family house, according to NAR.
"The old saying, 'Fast, cheap or good — pick two' doesn't apply here. You can quite literally accomplish all three. Construction is so ripe for disruption, and the need for additional housing is so great, that we're likely on the verge of a major shift," Simmons said. "It's undeniable that processes and controlled environments improve production. In the past it's been difficult to translate that to construction of housing, which is why we haven't seen it at scale. Combine that with perceptions of factory-built housing and local building codes that haven't adapted, and you have an industry that's largely out of date with potential best practices. All of that is starting to change."
Other potential remedies
Like with manufactured homes, communities will have to be comfortable with making potentially tough choices that Wells said could involve "putting together multiple level puzzle pieces.
"What sorts of solutions are we open to, opening the door to? Things that can work financially is one thing, but policy decisions are really the other thing. Right? (Do) we like the idea of having garage apartments as a possibility in our development code, or don't we? Do we like the idea of making it possible to build a tandem _ two houses on a single lot - or don't we?"
He offered several possibilities governments could consider, a few of which Bright has been involved in around the state:
♦ Consolidate government bureaus scattered "sprawly" all over communities, and convert some of the existing "many, many buildings and many, many locations. How much of that could be consolidated into a newer office building that's maybe not one or two stories but maybe it's three or four stories, right? Something that still fits (within) height limitations but doing that might let us free up substantial parcels."
♦ "We call it internal subsidy. That means, for instance, Bright built a 25-townhome project a few years back. Five of those are affordable to people in the low-income bracket. Fifteen are affordable in the 'moderate income' bracket, and five of them are unrestricted. Those unrestricted sales gave us some profit, and we used that profit to reduce the amount of subsidy that we had to ask from the city and the county to get the whole project built."
♦ Look toward what the Seaside community in the Panhandle "successfully" did without compromising aesthetics, with two to three times more density than one might see traditionally in other areas. That could go a long way with NIMBY worriers.
"When you look at it on the street, look at the streetscape, it looks about the same. And it's because we have a front and back tandem home developed on the lot, or we have something that looks like a single-family home when you're just walking by and you realize, 'Oh, that's actually a duet. That's two front doors there. OK. That's workable.'
"Are there places that we can get more homes built, whether that's single-family or apartments, (a) bit more affordability to make it a bit more accessible for more people in ways that don't really substantially change the character of (a) city, and that's the fine balancing act here."
What are the advantages?
The advantages?
"We're looking for opportunities to have more housing per unit of land because of the high land costs here," said Wells, noting that with government involvement, it can create ownership opportunities. "This is a strategy where somebody can own the unit on the left and rent out the unit on the right, and that income makes it possible for them to go forward to own the whole thing."
Another home example: "A laneway house — meaning that facing the street is one home; facing the back alley, the lane, is another house. That's two on one lot. We see that in traditional neighborhoods."
How long can some of these concepts take?
"Some of these things could be done relatively more quickly," said Wells, such as converting an existing structure. "In 12 months, we could have new, smaller apartments at a reasonable price."
What could take longer?
"If we have to go out and search the market for a piece of land or wait (to) come up with a plan for consolidating several offices into a new building and then free up that land," Wells said. "There's a range here. Some of these are challenging, longer-term solutions."
'An even hand'
What else gets the NIMBY contingent quiet?
"A great way to think about this: How long does it take to get your pool decks, to get some new landscaping done or something like that? The timeline has gotten longer and longer and longer because it's harder and harder and harder to employ a workforce here that people live farther and farther out. They commute farther and farther," Wells said. "Those kinds of things ultimately affect" quality of life.
In the end, it all comes down to leadership and strategy, and government being "an even hand," said Simmons, a former state Real Estate Appraisal Board chairman who grew up in the region.
"It's like the stock market. Investors can deal with good news or bad news. It's uncertainty that causes chaos. If affordable housing is a priority," Simmons said, "they need to start with providing clear guidelines on what success looks like for a developer in their jurisdiction. They don't have to do anything crazy one way or another, just be clear about the rules of engagement and what is required to get something done."
Working together is key, he said, saying the governments "that strike out on this point are the ones that can't make up their mind or take an adversarial position.
"You can reduce some of these regulatory burdens, directly incentivize affordable housing, or indirectly incentive affordable housing. Probably the best way to indirectly incentivize is to increase density in developed/infill locations," Simmons said. "You don't have to do complicated things to attract developers. Just set reasonable policies, make sure everyone knows what they are, and project stability to the development community.
"The rest will take care of itself."
Based at the Naples Daily News, Columnist Phil Fernandez (pfernandez@gannett.com) writes In the Know as part of the USA TODAY NETWORK, which supplemented this report. This is the latest in a series of stories looking at Southwest Florida housing. Support Democracy and subscribe to a newspaper.