Marco Island City Council candidates get glimpse of what could await if elected

Devan Patel
Marco Eagle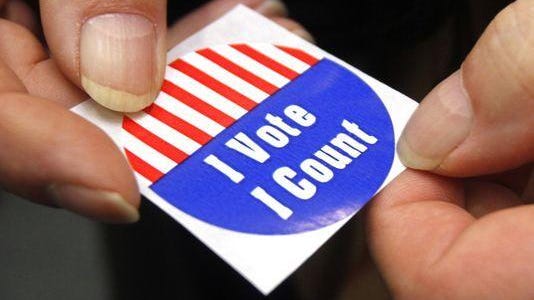 For one night, Marco Island City Council candidates had an opportunity to take a glimpse into the future and the scenarios they could face if elected on Nov. 6.
All five candidates -- Erik Brechnitz, Jim Richard, Victor Rios, Dr. Jerry Swiacki and Sam Young -- took part in a forum, sponsored by the Marco Island Chamber of Commerce, Marco Island Civic Association and Marco Island Area Association of Realtors, that gave candidates the opportunity to respond to six different scenarios a councilor may face.
The five candidates are vying for three positions with the top-3 vote-getters winning election.
More:Five candidates will vie for three spots on Marco Council in November election
More:Water quality, island density and need for city manager top citizens' issues at Marco forum
While not specifically naming the parties, the proposed scenarios mirrored challenges the current City Council has faced over its tenure including councilors being approached about allegations of criminal activity of a high-ranking city employee.
In the event of alleged criminal behavior, all the candidates were in agreement that the city manager and city attorney should be consulted unless the city manager was the person accused of a crime like in the case of former City Manager Lee Niblock.
Swiacki and Richards said it was the job of the councilor to listen and also guide the person to the right law enforcement agency if that person chooses.
Candidates were also asked about how they handle being on the losing end of a vote that they deeply disagreed with. A few topics related to the city manager position and contract have come up repeatedly with the current City Council.
All five candidates were in agreement in some form that a councilor needs to move on to the next agenda item if the situation presented itself.
"I will side with the citizens of Marco Island, not with Victor Rios's position," Rios said.
Others referenced experience being on the losing end in expressing similar sentiments.
"Anybody heard about the ambulance issue?" Swiacki joked in reference to the failed Aug. 28 ambulance referendum. "I'd make my concerns known because you should at least have your voice heard because you voted with a deep conviction. Having said that, it's a democracy so move on."
The forum also broached the topic of a councilor's responsibility if he or she witnesses consistent code violations. Three years ago, Councilor Joe Batte reported a noise complaint to the police that resulted in an ethics investigation, which he was cleared of.
Richards said he would contact the city attorney first to see whether he was acting as a councilor or as a citizen.
"If it is not my job, I'm not sure I would do anything," Richards said. "If you told me it was since it's a city rule or code, I'd turn it over to code enforcement."
Brechnitz said because this is a small community, he would talk to the person about the issue first to see if there was a way to work things out before contacting code enforcement.
Young agreed with Brechnitz and added that he'd hope there would be a written out, visible process to see violations and the person making the claim.
Rios offered the most different take by stating he would first contact the city manager because it would be inappropriate to offer direction to any other employees.
"I cannot order an employee of the city to do anything," Rios said. 
The forum's question about how each candidate would appoint committee members produced the most distinct answers among the candidates.
In addition to finding the most qualified appointees, Young, who currently sits on the Waterways Advisory Committee, said that a councilor needs to hold them accountable to providing results and listen to their recommendations while keeping the lines of communication open with the Council.
Brechnitz, who currently serves as the planning board chairperson, joked that he thought Councilor Larry Honig made a great choice before calling for the current system of appointments "fatally flawed."
"It becomes a political appointment because each councilor appoints one committee member," Brechnitz said.
Brechnitz said that if he were elected, he'd like changes to be made such as having the entire City Council vote on candidates.