In the Know: Who's hiring during worst job crisis in seven years, and how we're 'Better Together' in Southwest Florida

Phil Fernandez
Naples Daily News
Optimism. Confidence. Resiliency.
Folks with their head held high, not making excuses and ready to take on challenges.
Just a few of the traits displayed by job hunters at Thursday's virtual fair held by Better Together and Covenant Church of Naples.
Events like this connect hundreds of potential workers with dozens of companies needing to fill a variety of employment slots, said Megan Rose, CEO of Naples-based Better Together, a multi-faceted privately funded nonprofit.
"Jobs are critical right now, and we want to do our part in connecting people with opportunities to provide for their families," Rose said. "Nothing beats in-person job fairs as it's harder to build in the cultural elements and humanize the job-seeking process, but we've been able to innovate and be creative. As a result, we've been able to make a virtual setting feel more intimate and engaging, and most importantly, we are having success connected job seekers to employers."
More:In the Know: Your questions about Aldi, Great Wolf and more construction at Collier and Davis boulevards
And:In the Know: Welcoming travelers after Hurricane Eta including those from Nimrod, Minnesota
And there was a bonus: Participants could receive free one-on-one coaching sessions from volunteers to review resumes and interviewing skills. Volunteers are key in putting together a major event like this, Rose said. More than 50 came from Covenant Church alone.
"I am thankful to Glenda (Park), the job coach that was assigned to me. She has helped tweak my resume and work on pursuing a career that will utilize my skills," said Annette Lusk, 50, of Naples. "I am thankful for any help I receive in building my self-esteem and dignity."
Dignity.
That's a focus for Better Together and the Better Jobs Program, which has found two-thirds of their attendees get a company interview, and one of four receives an offer on the spot.
"Job seekers are able to make some great connections with employers while volunteers help mediate the conversations and successfully prepare them," Rose said. "It's heartbreaking to see people in the community who are discouraged, have lost hope, or have given up on looking for employment. That's where our job coaches step in, offering encouragement, support and rebuilding people's confidence as they search for new employment opportunities. Some job seekers had been at companies for years and are looking for new employment or shifting their focus to a new career or industry, and that has been challenging." 
More:In the Know: 'Sterile, FL?' No, Estero, and it's getting valuable prime time national TV exposure thanks to The Voice
And:In the Know: No slowdown in spending meant no September swoon for SW Florida real estate; prices surge
Like for the fair itself, the pandemic has made it all the more difficult for everyone.
"I was working part-time as an operations manager in a home decor and furnishings store when coronavirus hit. I lost my job. I am recently divorced. I dedicated my life to raising my family. I am now looking to start a career with the skills and experience I have attained through the last eight years," said Lusk, a former Minnesota resident who's been on the job hunt for about a month. "I knew when I was getting my divorce that I would have to reset and find a path."
Twenty-seven-year-old Giselle Mosley, a former Miami resident who moved to Southwest Florida in 2016, also had to take an unexpected turn on her path.
"I was a teacher at a private school. It was somewhat COVID-related as they didn't need as many teachers since the classroom sizes decreased," said Mosley, with 16 years of experience that also includes customer service, administrative work and event planning. "It has been harder to get a job since many more people are seeking a job. I have been looking for about five weeks. I normally have no problem getting a job quickly."
Second slowest recovery in the U.S.
Mosley isn't alone.
Florida has nearly a half-million fewer jobs than a year ago. After a rollercoaster summer with the state's unemployment rate, it was rising again in the most recent numbers in September, reaching 7.6%, which prior to 2020 is the highest point since 2013. 
More:Republican leaders beg 'knuckleheads' to stay safe as COVID cases soar
And:Trump considered military strike on Iran last week, reports say
The peninsula has consistently trailed nearly the entire U.S. in bouncing back. In statistics released Thursday, Gov. Ron DeSantis is guiding the country's second slowest recovery in unemployment claims since the pandemic declaration, according to WalletHub's researchers. Georgia, with Gov. Brian Kemp, is the worst.
The Sunshine State's weekly compensation maxes out at $275, and many collect far, far less in a program set up by former Gov. Rick Scott that is already considered among the lowest-paying in the nation, according to Politico.
More:Lesson from North Dakota's horrendous COVID reality: Don't fight precautions. We need them.
And:Trump ousts Homeland Security cyber chief Chris Krebs, who called election secure
And even more obstacles are still in the way for Americans in the rocky aftermath of an election that had President Trump losing the popular vote by the 15th widest margin in U.S history, the worst defeat of an incumbent Republican since the Great Depression's Herbert Hoover.
"Since the current administration is pursuing legal challenges to the election results, there will likely be a delay to any further stimulus, which will make things difficult for unemployed people," WalletHub analyst Jill Gonzalez said. "Though Joe Biden is to be sworn in this coming January, Congress may remain divided even then based on the results of the Georgia runoff elections. It may be just as hard for the two major parties to agree on a stimulus in a few months as it is now."
Other occupations, such as those in healthcare, can be a tough sell to potential workers during the pandemic.
More:'It's not real': In South Dakota, which has shunned masks and other COVID rules, some people die in denial, nurse says
And:'The public has not listened': Cases surge to all-time high as COVID-19 sweeps US
Dedicated workers in the health industry risk their lives everyday serving the afflicted. An increasingly overloaded system has become more burdened by too many patients becoming ill after refusing to wear masks or socially distance themselves as the loss of lives surpassed 250,000 nationwide this week.
"Healthcare workers have been on the frontline of the COVID fight. Attracting new talent to this line of work is a challenge in a time of uncertainty and knowing there are inherent risks," said Workforce Planning and Development Program Manager Jennifer Thayer of Lee Health, one of Thursday's participants. "We are the largest employer in Lee County and always have hiring needs."
How many vacancies?
"Several hundred" in a patient care setting, as well as service duties including assistants, customer service representatives, health screeners, food service, housekeeping and patient transport, Thayer said.
"We have 14,000 employees," she said, with positions in various pay ranges. "Healthcare workers are essential. They spend their time making a difference in others' lives. Many jobs in the healthcare industry offer growth opportunity with increased earning potential."
More:In the Know: Collier firms moving headquarters to Lee County, closer to where employees live
And:Election updates: Collier voter turnout finishes at more than 90%, shattering record
Costly job options and decisions
Collier County itself does have positions that can be unearthed, but there's the challenge of how too many workers can't afford to live there.
"We've been encouraged by the number of employers that are hiring and the diversity of jobs that are available to the Southwest Florida community," Rose said. "The cost of living is high in Naples, so it's more challenging for employers to find workers in Naples, if it's not a higher paying salary or opportunity."
As we've reported, that's led to an exodus of companies moving north to Lee County or other areas in proximity to homes that more closely fit the budgets of their employees.
More:In the Know: Groundwork for explosive development; and two polar opposites, Ferrari and Ollie's, prepare to open
And:In the Know: Will 300,000 more residents cost Collier taxpayers $3.8 billion? And helping Addicted to Fitness find a new home
The Collier County Commission has talked about affordable housing to address the issue but fallen short of pushing harder when there have been opportunities.
In perhaps its best chance for the county's future, a mandate had been in a Collier plan earlier this year as part of development changes for the 185,000 acres known as the Rural Lands Stewardship Area in the largely untouched interior. But a new draft emerged after lobbying by the county's most powerful developers, and the commission approved a watered down version last week.
"That draft contains a fundamental weakening of the affordable housing requirement," Planning Commission Chairman Edwin "Ned" Fryer previously said.
More:In the Know: What's Elon Musk up to in Southwest Florida, your questions and more on eastern Collier development
And:In the Know: Moratorium on some Collier development? And what are you saying?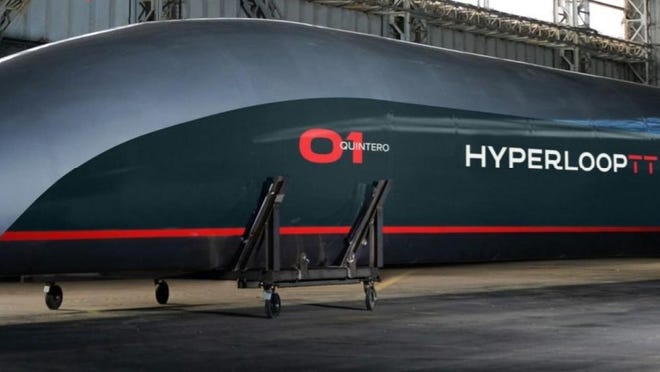 At a meeting before the decision, the developer and landowner of most of the property in that region said they had it handled without the requirement. Here's how Collier Enterprises Chief Investment Officer Brian Goguen explained it:
"We're doing that in Ave Maria. The houses out there are priced from the low $200,000s to the low $400,000s," Goguen said. "All the houses are affordable. It's really meeting the needs."
Many Southwest Florida workers would probably not consider $400,000 affordable. Realtor.com puts the Ave Maria median price for listed homes at about $265,000, and that matches the Tampa metro area, according to HSH, which has conducted the nation's largest editorial mortgage rate survey for 35 years.
It would take a $61,441 salary with a down payment of a lower than normal $26,500, to just handle a home at that price, HSH says.
More:In the Know: Naples Airport, the $440 million driveway of the rich and famous; plus Toll Brothers and solar energy updates
And:In the Know: Construction begins next month as yet another luxury car dealer sets up shop on Davis
With Collier's median household income of $65,675 and Lee's $54,691, only about half of the households could afford a home at that price, and even then, they'd have to come up with a big chunk of change to put down upfront.
In Lee and Collier counties, more than a quarter of renter households are already classified as low-income "cost-burdened."
The University of Florida's Shimberg Center for Housing Studies defines "cost-burdened" as households with wage earners making less than 60 percent of an area's median income and paying 40 percent or more of that income in rent and utilities. For Collier and Lee, that totals 34,781 such households.
The hope comes through organizations like Better Together to guide those in need out of the darkness.
"The story I think of is Sebastian," Rose said. "He attended one of our job fairs and was hired by RAMS Skilled Construction Services. He had a lot of barriers and challenges, but the job fair volunteers helped coach him through it. He had been rejected several times, and our job fair helped him find employment."
Better Jobs Executive Director Tristan Starbird recalled one of many other successes:
"At one of our virtual job fairs earlier this year, Cathy was hired. She had sent out over 50 resumes and applications over a six-month period. At our fair, an employer took a chance on her and she is working out great for them, a complete career shift in her late 40s. Anything can happen when we provide these opportunities for people who want to find their way to a meaningful job."
More:In the Know: CMX CinéBistro project comes back to life, The Collective update and a touch of Fifth Avenue South at the Mercato
And:In the Know: Updates on new Aldi grocers, Great Wolf Lodge and Founders Square's growing lineup of businesses and restaurants
Who's hiring?
Participating employers Thursday included Advance Auto Parts, Estate Landscaping, Collier County Public Schools, Florida Department of Children and Families, GardenHaus Academy, Gulf Coast Village, Home Instead Senior Care, The Moorings Country Club Naples, Moorings Park, PGA Tour Super Store, Spherion Staffing Services, St. Matthew's House, US Sign and Mill and Vi at Bentley Village.
To see the positions they're hiring for, go to bettertogetherus.org/swfl-vjf.
In addition, area health care providers are combining forces for a virtual job fair. It will be free and take place from 2 to 4 p.m. Tuesday, Dec. 1, through Zoom.
More:In the Know: Triggered by pandemic, record home buying eruption not subsiding; fancy poker operation debuts at former dog track land
And:In the Know: Plans for an Elon Musk-inspired 700 mph Hyperloop bullet train for Southwest Florida and an Aldi alert
Learn more:Better Together
Cypress Cove, Hope Healthcare, Lee Health, NCH Healthcare System, Physicians' Primary Care of Southwest Florida, Shell Point Retirement Community, Cape Coral Technical College, Fort Myers Technical College, iTECH - Immokalee Technical College, Lorenzo Walker Technical College and Career Source SWFL are among the participants.
For more information, check out FutureMakersCoalition.com.
Based at the Naples Daily News, Columnist Phil Fernandez (pfernandez@gannett.com) writes In the Know as part of the USA TODAY NETWORK. Support Democracy and subscribe to a newspaper.