In the Know: Due to 'offensive' math that helps developers, are Collier taxpayers paying too much?
Nearly all organizations, like the U.S. Census and the University of Florida's Bureau of Economic and Business Research, use the standard "persons per household" criteria to conduct population analysis and learn the effect each of its occupants have on a community.
Collier County follows the same method for efforts, such as its Annual Update and Inventory Report that examines its level of resources to serve those residents and for its Metropolitan Planning Organization 2045 study on transportation and other needs.
But when dealing with developers, it uses a different math equation that puts less obligation on them to help pay for the hundreds of millions of dollars for roads, sewers and services needed to support their developments and passes that on to taxpayers, critics say.
And it's a vital component as Collier Enterprises honchos make their pitch this week in the initial stages to help develop an eastern county area larger than Manhattan and the city of San Francisco combined — about 45,000 acres.
The lower threshold allows them to argue that growth is paying for itself and they are meeting rules dictating the projects should be at least "fiscally neutral" and not burden taxpayers.
More:Breaking Ground newsletter: Early stages of developing an area the size of two Fort Lauderdales
And:In the Know: Monumental week for development, with One Naples, projects in the rural lands area
The figures used by the Census and others finds that Collier has about 2.4 residents per household. But public records show that the formula to determine impact fees and fiscal neutrality spits out stats as low as what is termed as "1.05 per housing unit."
"That's over twice the difference," said Planning Commission Chairman Edwin Fryer. "When you undercount population, you're going to be underestimating infrastructure costs, which then overloads the resultant burden on the taxpayer, and that's really where my concern is."
Mixed in with other factors, the starting place for this county and developer formula is to almost deem homes used by winter and seasonal residents as empty. Combined with other housing, that would classify 75,000 or nearly 40% of Collier's homes as vacant, based on 2013 info Collier Enterprises consultant Lisa Gallo provided this month as part of development proposals.
So if those are marked as essentially no one living there as a foundation, this helps arrive at the significantly lower "per housing unit" rate that determines impact fees and developer responsibilities as compared to the commonplace "per household" calculation.
More:In the Know: County leaders debate mega developments in eastern Collier as taxpayer, traffic, water, panther concerns are raised
And:In the Know: Department of Interior says take a pause on some eastern Collier development
Support for the formula
County officials, and of course, developers, support the arithmetic.
"Persons per household ignores vacant housing units and assumes no portion of the units are vacant because they are for-sale, for-rent or used seasonally. Population projections will be overstated if this factor is applied," Gallo said. "That is not an apples-to-apples comparison."
Fryer agrees unoccupied abodes should be considered.
"It's not that vacancies should be ignored. Vacancies are a factor that should be looked at. The question is this swing between 1.05 and 2.4. Is this the correct amount of discounting or reduction that should be given in this affluent gated community that's being planned? I submit that it's not," Fryer said. "I don't accept that it's fair to the taxpayers. I think if it's looked under the microscope a little more carefully by policymakers, it will been seen as offensive not to staff's practices but to the ordinances that require fiscal neutrality and require proportionate shared payments. That's what I'm focused on."
Collier Enterprises lawyer Rich Yovanovich begs to differ.
"I disagree that they've gotten it wrong," Yovanovich said. "They've gotten it right in Collier County for many, many, many, many, many, many years. I've been here 30 years and started out as an assistant county attorney doing impact fees."
More:Breaking Ground newsletter: County Commission approves luxury project with little public review of last-minute changes
And:In the Know: After another torrid month of home sales, will higher insurance douse SWFL market's fire?
The practice is acceptable, County Attorney Jeffrey A. Klatzkow said.
"There is no systemic problem," Klatzkow said. "They're using national standards on this."
What sets Collier apart from most of the nation is its high influx of snowbirds that isn't as significant of a factor in this type of formula for many places focused on truly discounting actual vacant and sometimes abandoned property.
"In Collier County, a large portion are seasonal," said Gallo, who also relied on the county's 2016 emergency medical services impact fees study to reach her conclusions on the Collier Enterprises projects. "Its development as a whole will be fiscally neutral or positive to the Collier County tax base."
But as members of the Naples Area Board of Realtors will tell you on a monthly basis, the county is changing.
 "I think you're seeing a shift with how people are living here in Southwest Florida," Adam Ruud, managing broker of Domain Realty, said recently. "It's not as transient second-home anymore as it is full-time end users."
More:In the Know: Moratorium on some Collier development? And what are you saying?
And:In the Know: Groundwork for explosive development; and two opposites, Ferrari and Ollie's
And for anyone who follows the market, Collier is a long way from where it was as compared to particulars in 2016 or 2013, which Gallo used to show that 19,192 homes were vacant due to being "for sale or rent or other reasons" and thus, should be dismissed as part of the formula as it relates to developers.
That was then. This is now.
While it doesn't account for all of them, NABOR's most recent tally puts total homes for sale at 2,750, a drop in inventory of 60% from a year ago. It's unknown how many of those are actually empty.
More:Breaking Ground: What to do about major future Collier development
And:In the Know: Naples Airport, the $440 million driveway of the rich and famous; plus Toll Brothers and solar energy updates
'Unrealistically low'
The stale statistics bother Fryer, especially for "brand new housing developments" in the Rural Land Stewardship Area where the developer expects sales in rapid-fire fashion in what's now largely wilderness where Florida panthers roam.
"The incidence of vacancy is going to be considerably less I would assume than Collier County at large," said Fryer, who worries how much of the RLSA bill the public will pick up for roads, law enforcement, firefighters, parks, social services and other functions. "The problem I have is that most of them are tied to this, I think, unrealistically low, number of persons, call it, per housing unit or per household, and that's the issue that I have. And the result of using too low a number is going to be a lay off of way too much cost on all the other taxpayers in the county."
Planning Commissioner Karl Fry is also studying the issue.
"Other entities have submitted documents raising the question saying that this is not actually fiscally neutral and that county taxpayers will be left holding the bag," Fry said.
At least three organizations studying the RLSA have issued reports expressing worries for taxpayers including 1000 Friends of Florida in 2019. A Smart Growth America study, disputed by Collier Enterprises, concluded that the cost of urban sprawl to county residents could be in the billions in a 20-year period.
More:In the Know: Will 300,000 more residents cost Collier taxpayers $3.8 billion? And Addicted to Fitness looks for a new home
And:In the Know: What's Elon Musk up to in Southwest Florida, your questions and more on eastern Collier development
And from Fryer's perspective, some of the coins from the one-cent sales tax will roll toward the Longwater and Belmar communities the Planning Commission will consider Thursday.
"The one-cent surtax that will pay for a lot of service-providing for this new area was paid for, is being paid for, by county taxpayers at large," Fryer said. "Whatever benefit is received by a particular new village is really going to be thanks to the monies being paid by all the taxpayers of Collier County."
Gallo said the villages are not playing a role in that, referencing a planned EMS station in Golden Gate Estates for late 2022.
"It is an opportunity because there's an existing need now," said Gallo, a principal with Development Planning & Financing Group, also known as DPFG. "It's needed now. It was approved, and construction is proceeding regardless if Longwater or Belmar are approved. It's very fortunate planning."
More:In the Know: Naples keeps stretching south on U.S. 41 toward Everglades City, with new stores and developments
And:In the Know: Plans for an Elon Musk-inspired 700 mph Hyperloop bullet train for Southwest Florida and an Aldi alert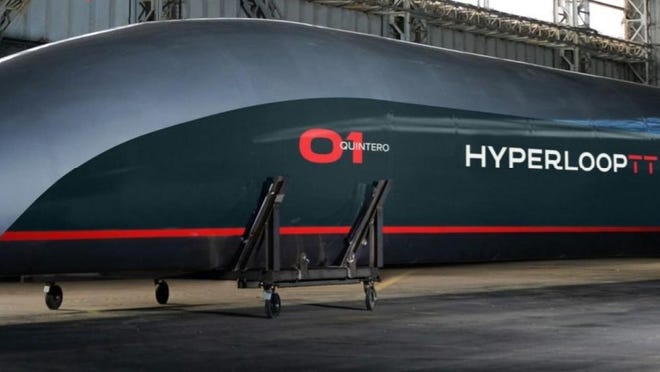 Fryer had other problems with Gallo's findings and how she came up with numbers including 59 times in her 51-page report where she cited the data as coming from herself and her company and not listing sources.
"It's kind of a dead end. There's no place further that I can go," Fryer said, as he tried to research the information. "It seemed rather unusual. It's certainly not consistent with what I was used to seeing in my former world as a practicing lawyer (and) as one who wrote briefs for many, many years. It wasn't something I could get away with."
Gallo said it was partly a matter of saving space. "If we listed every single source for Table 6 that went into the model that ended up generating the net fiscal impact, it would probably take up half the page," Gallo said, referencing one of the tables in her report.
More:Breaking Ground newsletter: One Realtor, 2 weeks, 3 houses, $127M including biggest sale ever
And:Breaking Ground newsletter: Margaritaville and Sunseeker, two massive SWFL projects on different paths
Cost examples
Even going with the current formula that's being used for impact fees, there are still shortfalls for taxpayers, according to urban planner Joe Minicozzi, named to the list of the world's 100 most influential urbanists of all-time by Planetizen publications.
How it adds up quickly can be seen with the water and wastewater systems, said Minicozzi, whose economic analysis for The Conservancy of Southwest Florida also included Collier Enterprises' previously approved Rivergrass.
"They're consuming about 65% of the water system – Rivergrass, Belmar and Longwater," he said. "So you're consuming 65% of the system. You're contributing 32% to the system. That yields a deficit of $21 million."
The Harvard-educated Minicozzi, who has served in key roles in Palm Beach County and Asheville, N.C., found a larger gap with wastewater, which also shows the same 65% use rate.
"What they're paying in is about 25% of the facility," he said. "That's a deficit of $40 million for the wastewater system."
The developer and some planning commissioners say that money can be covered from elsewhere, not taxpayers.
"If what they collect from the additional residences in their monthly water bills covers that cost, it's fiscally neutral to me," said Commissioner Paul Shea. "If the rates go up, then you're impacting the other residents. If you can do it without increasing the rates, then it's fiscally neutral."
That brings uncertainty into the equation, Fryer said.
"I think that's a big if," he said. "Because if the collections do not equal the debt service, then it's the taxpayers that are going to have to pay it."
The meeting is scheduled for 9 a.m. Thursday on the third floor of the administration building at 3299 Tamiami Trail E., Naples.
Residents can also view it on the web by going to colliercountyfl.gov and clicking on the Collier TV LIVE button on the lower left side. To participate in the session as a speaker remotely, search "Planning Commission" on the main Collier page and that will guide you to the page that has the agenda and further links.
Based at the Naples Daily News, Columnist Phil Fernandez (pfernandez@gannett.com) writes In the Know as part of the USA TODAY NETWORK. Support Democracy and subscribe to a newspaper.