In the Know: What Southwest Florida communities are the fastest growing in the state, the nation, according to new census stats?

Phil Fernandez
Naples Daily News
Nearly every city in the state gained population the past 10 years, but Southwest Florida grew even faster.
Several communities in this neck of the woods hit significant milestones in some of the latest 2020 U.S. Census stats, according to an In the Know analysis.
"Both Collier and Lee counties have been among the very strongest population growth markets in the entire nation over the past five years," said Brian Alford, Florida director of market analytics for CoStar Group, which specializes in worldwide real estate data.  "There have also been numerous corporate relocations and expansions over the past decade, including large expansions over the past couple of years by firms such as Gartner and Arthrex, adding even more jobs."
Some of the workers live in Bonita Springs, about halfway between Naples and Fort Myers. Incorporated only at the start of this century, Bonita for the first time barely edged into the Top 50 of the most populated in Florida, joining Cape Coral, Fort Myers and North Port.
Rising from No. 57 in 2010, Bonita passed, for example, Sarasota, which dropped to No. 52 after switching places with Bradenton.
Earlier county data:In the Know: New 2020 census data has SWFL counties among fastest growing
Housing:In the Know: As median home prices reach records of $620,000, higher insurance rates loom. And get ready for Great Wolf Lodge
More:In the Know: Naples named 'best beach town' in USA. Sarasota, Venice, Boca Raton, Destin, Vero Beach also score high
And:In the Know: $300M senior living campus set to debut; Winn-Dixie reopens, and is Naples a beach town?
Plus:In the Know: Three Florida areas, including Naples, rated among USA's best for senior health
"This area of Southwest Florida, it's not the Everglades anymore," said Collier County Commissioner Rick LoCastro, co-chair of the Southwest Florida Regional Planning Council. "I can't compare it to Sarasota, Pinellas County and all those places. I can only say what I see here. I just think across the board we've had improvements in so many different things that vacationers or seasonal people have seen, and it makes them more apt to come here full time."
Cape Coral surpassed 200,000 residents in 2020 and moved well into the top 10 from No. 13 a decade ago.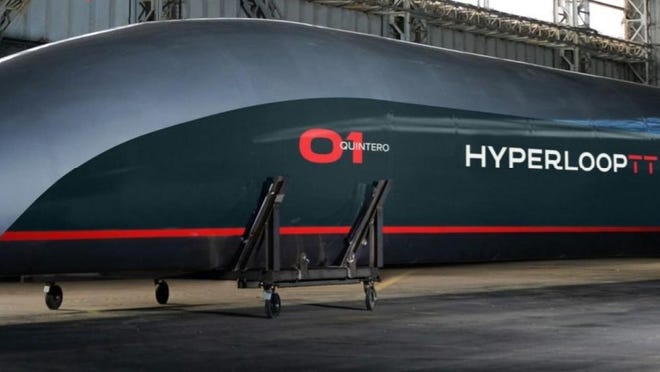 On its meteoric ascent to eighth, the Lee County municipality hurtled by Tallahassee, Fort Lauderdale, Pembroke Pines and Hollywood that all had substantial growth but nothing like the Cape.
Well past serving as second fiddle to almost a century older Fort Myers, it surged more than 30 percent from 154,305 to 200,972, putting it at 117th nationally. It had 194,495 the year prior.
Still, with its own hefty numbers, the county seat does have bragging rights, topping the 90,000 mark with a 46% eruption. The City of Palms jumped to No. 28 from No. 34 with its 91,086, up from 62,298 in 2010.
North Port took over that No. 34 slot with its 73,738, a leap from No. 42.
"Demand to move here has always been strong, but lately, low interest rate policy, and coupled with lockdown fatigue up north, increased demand even more, which explains the larger-than-expected increases in population down here," said economist Christopher Westley, dean of Florida Gulf Coast University's Lutgert College of Business.
LoCastro said not having state income tax and other factors played a role:
"We've added more amenities here, more modernization, more choice as far as communities and schools, and things have grown here. When I was the chief operating officer at Physicians Regional, and I would interview doctors and nurses or we would hire people, they were pleasantly surprised that this wasn't their grandparents' Naples anymore.
"And it doesn't mean it has to turn into Miami, and it shouldn't, and it certainly won't under my watch, but controlled growth and modernization is something that always has to happen."
Others busting through new barriers:
Naples and Punta Gorda cleared 20,000, Estero 30,000, Marco Island 18,000, Clewiston and Arcadia 8,000, Fort Myers Beach and Sanibel 7,000 and LaBelle 5,000.
"Given the situation, it is incumbent on area leaders to ensure that growth pays for itself, which means impact fees need to be maintained and even increased," Westley said. "Over the next 25 years, this region will become a lot more like Tampa. The costs of growth will be paid by either existing residents or new ones. So whom will it be?"
LoCastro doesn't see a need for higher impact fees.
"I feel the money has always been there, but you also have to make sure you utilize it correctly," he said. "The reality is the impact fees that are collected from the developer aren't supposed to cover all those improvements that are needed at that time (of collection) or down the road."
In this region of the state, the three towns of Hardee, a home to phosphate mining, were among the only spots losing population. Wauchula experienced the biggest drop among them, from 5,001 to 4,771.
"The nature of the growth has created an unsustainable real estate bubble in the region, which directly affects the working class and the state of workforce housing," Westley said. "Everyone knows the dollar will continue to lose value in the future which increases demand for real assets and explains why so many real estate deals today are cash transfers of built-up equity. From that perspective, real estate in Punta Gorda, Bonita and Naples looks better than in places like Hardee and Wauchula."
LoCastro knows the housing challenges first-hand from hiring workers in his COO days.
"We'd offer them the job. They'd take it. Then they'd spend the next week looking at housing." he said. "They would come back and say, 'You know what, we've decided to move back. (It's) just not feasible under the salary we would make here.'"
Programs like Habitat for Humanity help put a roof over heads, said LoCastro, new chairman this year of Collier's Affordable Housing Advisory Committee.
"They build some incredible communities that have been extremely affordable," said LoCastro, who has met with residents. "A lot of them are nurses at NCH, firefighters, police officers, strong hard-working blue-collar families. They pay for those units. They're not given a free key. Habitat for Humanity isn't the answer to everything. Nothing is."
He said committees like his have to "figure out how we can better do things in the community to attack, not just address, attack the affordable housing issue. And we won't solve it, but to give more options to people that are on a little bit of a limited income is what we need to be able to do. And like I said, there's a lot of different things we've done, but many more things we can do much more aggressively."
In statewide city populations, Jacksonville at the northern border leads with 920,570, followed by Miami on the southern end of I-95 at 471,525.
"The entire state is seeing exceptionally high population growth rates," Alford said. "The population growth in Florida has been rather astounding over the past decade."
The release of new city info follows an initial Census rollout of figures for counties and metro areas that In the Know reported in May. Lee County has nearly 800,000 inhabitants, double that of Collier. Florida: 21.7 million.
"Why are people targeting Southwest Florida?" Alford asked, repeating my question before answering. "It is the same general story as much of the state: great climate, abundant job growth, a business-friendly environment and relatively affordable cost of living compared to other places in the nation. Southwest Florida also benefits from world-class beaches, abundant canals and waterways and increased commercial and residential/mixed-use construction over the past decade."
Even prior to the newest Census information, CoStar had seven Peninsula areas among the 20 fastest growing in the nation, with Lee County fifth, Collier 12th and Sarasota 19th. Based on a minimum population of 250,000, it also included Orlando, Port St. Lucie, Lakeland and Ocala. At the top: Greeley, Colorado.
These three lists help illustrate the statistics for Southwest Florida and beyond.
Collier, Lee, Charlotte, Hendry counties
Collier, Lee, Charlotte, Hendry cities, towns and villages with 2010, 2020 populations:
Bonita Springs, 43,914; 60,830
Cape Coral, 154,305; 200,972
Clewiston, 7,155; 8,099
Estero, 27,991; 34,383
Everglades City, 400; 432
Fort Myers, 62,298; 91,086
Fort Myers Beach, 6,277; 7,117
LaBelle, 4,640; 5,263
Marco Island, 16,413; 18,089
Naples, 19,537; 21,988
Punta Gorda, 16,641; 20,698
Sanibel: 6,469; 7,429
Sarasota, Manatee, DeSoto and others
Other communities in Glades, Sarasota, Manatee, DeSoto and Highlands counties:
Anna Maria, 1,503; 1,775
Arcadia, 7,637; 8,442
Avon Park, 8,836; 10,719
Bowling Green, 2,930; 2,897
Bradenton, 49,546; 59,737
Bradenton Beach, 1,171; 1,273
Holmes Beach, 3,836; 4,304
Lake Placid, 2,223; 2,496
Longboat Key, 6,888; 7,303
Moore Haven, 1,680; 1,864
Palmetto, 12,206; 13,796
North Port, 57,357; 73,738
Sarasota, 51,917; 58,859
Sebring, 10,491; 10,588
Venice, 20,748; 24,634
Wauchula, 5,001; 4,771
Zolfo Springs, 1,827; 1,774
Top 52 largest Florida cities
1. Jacksonville
2. Miami
3. Tampa
4. Orlando
5. St. Petersburg
6. Hialeah
7. Port St. Lucie
8. Cape Coral
9. Tallahassee
10. Fort Lauderdale
11. Pembroke Pines
12. Hollywood
13. Miramar
14. Gainesville
15. Coral Springs
16. Palm Bay
17. Clearwater
18. Lakeland
19. West Palm Beach
20. Pompano Beach
21. Miami Gardens
22. Davie
23. Boca Raton
24. Plantation
25. Sunrise
26. Deltona
27. Palm Coast
28. Fort Myers
29. Miami Beach
30, Largo
31. Melbourne
32. Deerfield Beach
33. Boynton Beach
34. North Port
35. Kissimmee
36. Lauderhill
37. Weston
38. Daytona Beach
39. Delray Beach
40. Homestead
41. Doral
42. Tamarac
43. Jupiter
44. Wellington
45. Port Orange
46. North Miami
47. Ocala
48. Sanford
49. Coconut Creek
50. Bonita Springs
51. Bradenton
52. Sarasota
Quigley's quickly multiplying
Fresh from the recent North Naples opening of the Q iLASIK & Med Spa at 675 Piper Boulevard next to its Quigley Eye Specialists ophthalmology clinic, the vision practice is expanding again.
It just announced that Eye Specialists of Sarasota and Dr. Michael Lamensdorf have merged with Quigley Eye Specialists, which was founded by Dr. Thomas Quigley.
Quigley has acquired nine outfits during the past year in Bonita Springs, Fort Myers, Cape Coral, Port Charlotte, North Port, Venice, Coral Gables and Sarasota, bringing its total offices under the operation to 21.
Earlier this year, Quigley bought the Cape Coral and Fort Myers offices of OptiExpress.
Quigley Eye Specialists also bought St. Lucy's Eye Surgery Center and Community Eye Center in Charlotte County.
In addition, the firm launched a cosmetic division last year under the direction of facial plastic surgeon Dr. Stephen Prendiville, who is medical director of The Q iLASIK & Med Spa in Naples and Assuage Luxury Spa in Naples and Fort Myers.
Based at the Naples Daily News, Columnist Phil Fernandez (pfernandez@gannett.com) writes In the Know as part of the USA TODAY NETWORK. Please support Democracy and subscribe. You'll read stories from your local journalism team that finished top five for honors in the 2021 Sunshine State Awards, ahead of newspapers such as the Tampa Bay Times and the Orlando Sentinel.