In the Know: Aldi set to open in Bonita; another Collier location with adjacent Chick-Fil-A in the works

Phil Fernandez
Naples Daily News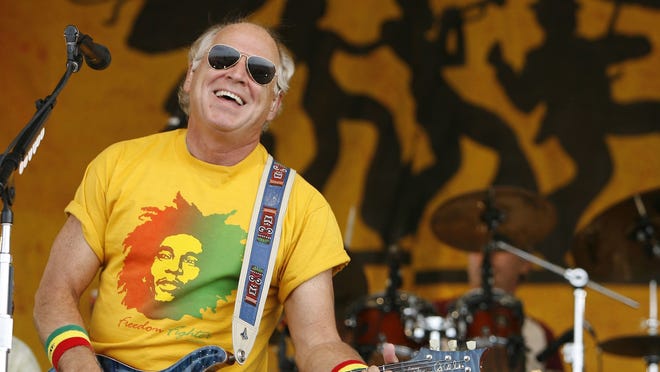 Many of you have been asking about that Aldi in Bonita Springs, with a little sugar sprinkled in.
"Phil, love your column in the Naples Daily News. It's so informative about what's going on here in the Naples, Bonita Springs area. I hope you can help," said Bonita Springs reader Barbara Grube. "When will the Aldi's on Bonita Beach Road in Bonita Springs finally (open)? Thanks so much for your great column."
Now, that's some sweeeeetness. Thank you.
More:In the Know: Answering your questions about Margaritaville's construction start date and CinéBistro
More:In the Know: A Fort Myers Beach favorite is closing after almost a half-century; island losing a post office
More:In the Know: Aldi's rapid growth, and what are the largest grocery chains? Plus Great Wolf Lodge and Founders Square's growing lineup of restaurants
More:In the Know: Pandemic or not, new stores, grocery filling Bonita Springs vacancies; and say it ain't so, Pei Wei
More:In the Know: Plans for Elon Musk-inspired 700 mph Hyperloop bullet train for Southwest Florida and an Aldi alert
Who's next?
Hey, it's my buddy, Sharon Fay of North Naples, a faithful In the Know follower.
"Asking for friends. Looks like the fencing is down and debris is being cleaned up. When will this store be opening?" said Fay, who sometimes found herself driving to the relatively new one in Estero and looks forward to what's ahead. "So happy to be able to shop the Aldi six miles north of me."
Reader John Stec has similar enthusiasm for the slot at Springs Plaza, 8951 Bonita Beach Road.
"We'll have the ALDI on 41 and Bonita Beach Road soon," Stec said. "The ALDI stores are so underrated. They sell quality products at reasonable prices."
And here's the big reveal, courtesy this past week of Aldi's Madisyn Siebert.
"The store will be open daily from 9 a.m. to 8 p.m. starting Thursday, Aug. 12. The store will also offer shoppers curbside grocery pickup in the near future," said Siebert, acknowledging the "company's aggressive national expansion. ALDI operates more than 2,000 stores in 37 states."
More Aldis in the works in SWFL
A check of the data finds the Peninsula helping lead the way with about 180 stores, second to Illinois, which has more than 200 and where the U.S. headquarters can be found for the German company.
You've seen the expanding right here in Southwest Florida including Estero in December, off Six Mile Cypress Parkway in south Fort Myers in April and Colonial Boulevard in Fort Myers in June. The total's now 15 in Collier, Lee and Charlotte counties, all within about the past five years.
In July, it popped up in Plantation, Riverview and Saint Johns, and last week, in Miami Gardens and Tampa. It's rolling out newbies in Tallahassee and Orlando later this month.
Among the Aldis In the works locally are Cape Coral's Santa Barbara Boulevard and Veterans Parkway intersection and another that readers keep inquiring about at what's possibly Collier's hottest junction.
WMG Development is growing Addison Place, a dining and retail center, at the northwest corner of Immokalee Road and Collier Boulevard that will feature Aldi, Heartland Dental and a rare bird locally, Chick-fil-A with seats for 106 of you.
Look for debuts within six months, if not slightly longer, on the nearly five acres.
That's across from the cultivation of 55 acres for the mixed-use Founders Square complex that In the Know has reported on in the past.
Aldi leading in increased traffic
And as its many stores rise, Aldi's star seems to be getting brighter.
In a new report, foot traffic analytics firm Placer.ai found that Aldi has been the strongest as consumer grocery shopping patterns returned through April back to pre-coronavirus normalcy.
Comparing November 2020 through April this year to same period pre-COVID in 2019, Aldi's traffic is up 3.4%, compared with 2.4% for Albertsons, 1.1% for Publix and 0.5% for Trader Joe's. Others were down including Whole Foods significantly off 21%; Safeway 5.9% and Walmart Neighborhood Market 5.1%, according to Forbes magazine, which concludes pricing is a major factor, at least in Aldi's case.
As you saw from our All-Star readers earlier, there's a lot of love going the chain's way.
In the recently released 2021 Global RepTrak 100, Aldi, for the first time, landed on the chart, which measures global reputation. Aldi locked in at No. 65, passing the likes of Toyota, The Hershey Company, Nestle, Hilton Hotel & Resorts and freefalling Amazon, which dropped back 50 positions to No. 92.
Costco also debuted at No. 78 while Southwest Florida's Hertz Global Holdings, which slipped in at No. 99 in 2020, didn't make the cut this year as it sorted through financial questions.
Here's the Top 10, which isn't substantially different from a year ago, with LEGO Group leading again. Notably, Walt Disney Company dropped from No. 2 and Harley-Davidson moved to fifth from No. 20:
1. LEGO (Denmark)
2. Rolex (Switzerland)
3. Ferrari (Italy) 
4. The Bosch Group (Germany)
5. Harley-Davidson (USA)
6. Canon (Japan)
7. adidas (Germany)
8. Disney (USA)
9. Microsoft (USA)
10. Sony (Japan) 
Will singer Jimmy Buffett come for the start of Margaritaville construction?
For Parrotheads hoping to catch a glimpse of singer Jimmy Buffett at the Friday Margaritaville resort groundbreaking, you won't need to wear your Coral Reefer uniforms of pink flamingo headgear and shark fins to show off to him.
Although Buffett has been to others, such as the groundbreaking for Louisiana's Margaritaville Casino a few years back, more than likely he's not going to be on Fort Myers Beach.
"Typically not the groundbreaking, but almost certainly the ribbon cutting/opening," TPI Hospitality's John Gucciardo told me this past week when I asked him about the possibility.
For one, Buffet was scheduled to perform in Camden, N.J. Thursday night and Boston on Saturday.
Not that hopping on a jet for a quick jaunt south and then heading to New England is that unusual for folks in Buffett's stratosphere. Patriots owner Robert Kraft has shown how easy that is. Take care of business in Florida in the morning and be back in time for your team's AFC championship football game in the afternoon.
Still, Buffett has performed at or just before the openings of some of the venues, as he did this summer prior to last month's New York City debut of the 32-story Margaritaville Resort Times Square and not that long ago in Los Angeles for a Margaritaville restaurant grand opening.
Gucciardo did provide more guidance on the somewhat private 3:15 p.m. groundbreaking and subsequent catered celebration that "will be following all of the current CDC guidelines."
"Unfortunately, because the property in question is a construction site, access to the actual groundbreaking ceremony will be limited to invitees only," he said. "The public, of course, will still have access to the public beach area on either side of our property if they wish to attend that way."
Gucciardo said the best locations for viewing are between The Salty Crab Bar & Grill and Shucker's on the 1100 and 1200 blocks of Estero Boulevard. The groundbreaking area will be roped off, if you're looking for clues on where it might be.
Plans call for four buildings including the 254-room resort, restaurants and retail shops on both sides of the boulevard. A pedestrian overpass is slated to provide a link.
"We hope this will be a catalyst for prosperity and improvement for all," he said.
The dark shadows of McMansions
More money and upgrades, these days, are already flowing the island's way. 
Some of it is coming in the form of McMansion replacements in teardown real estate deals, similar to other parts of Southwest Florida, such as Old Naples, Naples Park and Bonita Beach, where the bulldozing of the traditional quaint hideaways feels nearly complete along Hickory Boulevard's gulf side.
That has its own issues, said Fort Myers Beach Vice Mayor Rexann Hosafros, describing the towering shadows of some of those that seem to be getting larger with each new palazzo.
"When you drive by, (it's) like there's a wall along the beach," Hosafros said. "I keep asking for some modifications to our LDC (Land Development Code) to lessen that footprint somehow. We need to bite at this apple from lots of different directions."
Originally, the Town Council had considered addressing the topic as part of a more comprehensive look at its LDC.
"I just don't want to wait until we do the whole LDC thing. We're getting plans now every week for more and more massive houses. If we wait until we do the whole LDC, it'll be too late," Hosafros said. "The next step we could take would be the footprint issue."
And that's what the council is now in the process of accelerating this month.
"That piece can be carved out," said Roger T. Hernstadt, the four-year town manager who previously served in that role for Marco Island.
'Getting louder, more powerful'
And with all those new abodes, comes the upgraded landscaping, and that is a big grooming job.
It's not the neighborhood kid doing the lawns anymore. Today's potent yard equipment could probably propel Jeff Bezos and Richard Branson on a shared one-way Space Shuttle to the moon, such as the gas-powered blowers that have the attention of municipalities.
"They're getting louder. They're getting more powerful," Hosafros said. "They cause a great deal of problems for those people who have COPD (chronic obstructive pulmonary disease) and other breathing issues who are already dealing with our red tide breathing issues."
Naples has a ban of such blowers going into effect in October, and Sanibel and Fort Myers Beach are considering similar ordinances this month.
"Landscapers show up (with) the blower. They blow the crap off of the house that they are working on to the neighbor's property, and the neighbors are the ones breathing it and dealing with the intense noise,"  Hosafros said. "The noise is so bad the landscapers are wearing ear protection. It doesn't seem fair that the neighbors should have to put up with that."
Fort Myers Beach Mayor Ray Murphy said it's a point of courtesy, too, in talking about what he has dubbed the "Hosafros Noise Reduction Bill."
"I can tell you, it's not just the landscapers. I went out at 7 o'clock on Sunday morning," Murphy said Monday. "There's a homeowner out there blowing his yard at 7 o'clock in the morning. I mean, it's not just the landscapers."
And it's potentially a wider health safety issue as well.
The California Air Resources Board has found that gas-powered leaf blowers, lawn mowers and similar equipment within its borders have the potential to produce more ozone pollution in a year than all the millions of cars in the Golden State combined.
Surfside aftermath: 'Structures at risk'
With the Surfside condominium disaster on the East Coast, safety certainly has been on the minds of Southwest Florida leaders in a different way.
"When you see these wakeup calls happen, and these tragedies in certain areas, it could very easily happen here," Collier County Commissioner Rick LoCastro said last month, as he asked staff to poke around and check. "We can always get some lessons learned from that."
The reports LoCastro has received have brought a sense of relief.
"They immediately circled the wagons and made sure they reviewed our processes and procedures," LoCastro told me. "We don't have those kinds of issues. There isn't a building sitting somewhere that we sort of kicked the can on or were concerned on. There aren't inspections that are overdue and whatnot. I appreciate him (County Manager Mark Isackson) making sure we didn't have dust on anything."
Fort Myers Beach leaders are floating the idea of doing more when it comes to high rises.
"Right now, in our jurisdiction we don't have any kind of recertification process for the condos," council member Bill Veach said.  "I'm not necessarily advocating this, but I think I would like to hear from people who are in these condos and discuss it with council because I've seen the dynamics of some condo associations where you will get condos, where there'll be enough members who want to minimize expenses to the point where they can potentially put the structures at risk."
Based at the Naples Daily News, Columnist Phil Fernandez (pfernandez@gannett.com) writes In the Know as part of the USA TODAY NETWORK. Support Democracy and subscribe to a newspaper.