Fishingcast: Conditions for Marco Island, May 12-18
Capt. Bill Walsh
dawnpatrolmarco@cs.com
BACKWATER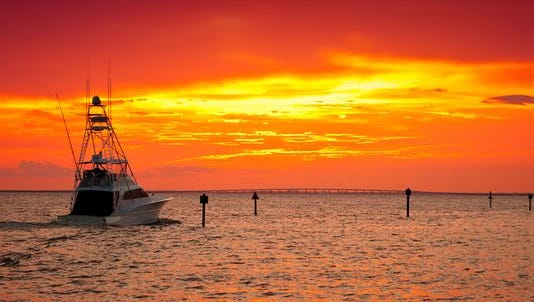 Week features stable conditions. PM winds down; few scattered rain showers; tides even off the full moon are moderate. Water warms to early summer 82 - 86. Here's hoping for our traditional summer action. Top draw mangrove snapper; most all shoreline edges / tangent structure with good water flow; on shrimp. Best: Addison Bays; Rookery Bay's Henderson Creek domain and Rookery Bay flats. On shrimp loaded simple rigs ; both tides for action. Snook stay active; most all juveniles. Try cuts Marco River side of Tarpon Bay working live pilchard / small thread tight to shallow edges. Pompano if incoming clean Hurricane Pass first / last hour either tide on small tipped jig on drift.
NEARSHORE
Tarpon action scattered; some action first light incoming north edges La Penisula / Capri channel 8-10' ; on cut catfish. Pelagic action; both tides Capri Barges working tipped jigs into strong chum effort. Bottom action NW corner Five Mile on lane and mangrove snapper worked with weighted jigs under chum.
OFFSHORE
Stable / good conditions. Permit action good SW towers; incoming tide working small freelined crabs into current fed chum slick. Red grouper move deeper. Need minimum 65' for decent keep / catch ratio working live pinfish to hard bottom on drift.