Fishingcast: Conditions for Marco Island, April 7-13
Marco Eagle
BACKWATER
Early April settling weather down. After brief weekend front with post west winds will settle into mild temperature week with some p.m. moderately gusty wind. Tides moderate both ways. Water temp could go to 78-82 degree range. Sheepshead save runts gone. Early stage seasonal mangrove snapper action, shoreline edges with shrimp, pilchards. Best: Addison, Johnson Bays with jighead, shrimp to edges near faster current. Look for resurgence pelagic action in warmth Capri, Hurricane, Caxambas channels under bird action. Working small tipped flashy jigs on wire under chum on drift. Chance pompano will show same venue hour either side of tide turn working small tipped jigs tight to bottom on drift.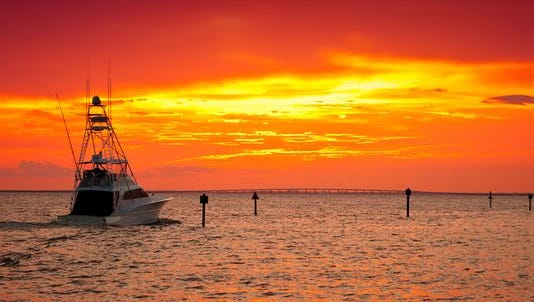 NEARSHORE
Caution on sea conditions with weekend front. Midweek could see some matching backwater action on mackerel, blues, little tunny under bird action on bait loaded reefs. Work up current with good chum effort with tipped jigs on wire up above the slick.
OFFSHORE
Ditto; caution on sea conditions early week. Last chance to nail a tripletail hugging the crab pots; set a lookout; double back with tipped jig. Deep wrecks for invading pelagics on live bait under chum. Red grouper stays hot; 50-55' hard bottom with pinfish on drift tight to bottom.