Fishingcast: Conditions for Marco Island, June 9-15
Capt. Bill Walsh
dawnpatrolmarco@cs.com
BACKWATER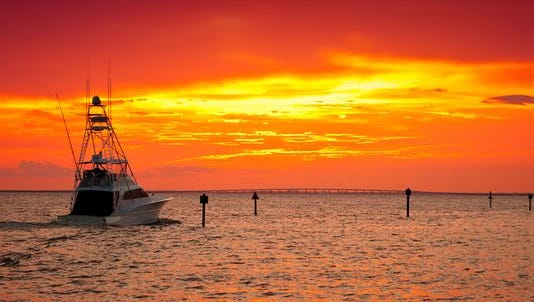 Squalls fading. Some T-storms weekend; then clear. PM gusty winds done. Expect S / SE moderate all week. Tides off weekend full moon; good AM incoming; racing PM ebb. Water temps easing past 85 are early hot. Fishing quality remains taxing. Even so, snook action prime. Slots to juveniles on current point mid depths incoming / deeper creek depths outgoing; all on pilchards / threads. Best: Blind Pass (Kice Is); Johnson Bay; Henderson Creek flats. Hot water favorite mangrove snapper size definitely improving. But moving deeper off points; work shrimp to bottom. Scattered pompano / mackerel Hurricane Pass; hour either side of slack working deeper sides of Pass cut with tipped jig in motion.
NEARSHORE
Some migration backwater species to first reefs vacating water heat. Suggest Walton Reef / Five Mile Reef to work tipped weighted jigs under chum for mangrove / lane snapper and spec trout / whiting. Bottom action with cut bait on wire for blacktip sharks.
OFFSHORE
Best chances for success out here now. Wrecks / reefs 15-20 miles sizable bait schools holding kingfish, cobia in top waters and good yellowtail, mangrove and lane snapper action beneath good chum effort. Elsewhere, deeper (60-65') for red grouper on hard bottom working live pinfish tight to structure on drift.