Fishingcast: Conditions for Marco Island, June 23-29
Capt. Bill Walsh
dawnpatrolmarco@cs.com
BACKWATER
Conditions change; storms taper off. Heat intensifies -- real feel to 105. Winds abate especially gusty p.m.'s. Tides to new moon; weekend outgoing near 5' drop. Water temp to 85-87. Factors of weather, water conditions, quality making some backwater success marginal. But snook stay active along shoreline current points ICW, Rookery, Johnson, in slightly deeper cooler water. Best on readily available live bait post shower; either tide. Mangrove snapper also active; mostly undersize but, again, work slightly deeper spots for harvest size. On shrimp; lindy rig or shrimp on jig head. Chance for pompano, jacks Hurricane, Capri, Caxambas passes hour either side of slack water on tipped jig to bottom on drift.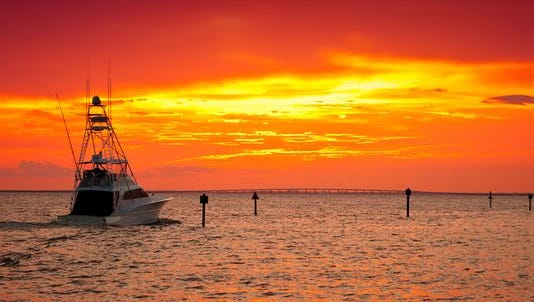 NEARSHORE
Some migration inshore species to cooler first reef. Reported fair to good action First and Second reef spots for lane, mangrove snapper working weighted jigs just off the bottom under chum. Five Mile corners for blacktip sharks to 4' working cut bait on wire under chum.
OFFSHORE
Sea conditions favorable for long run. Kingfish hot action on deeper wrecks with either blue runner on wire under chum or with mega spoon working perimeter of wrecks on slow troll, bait at 10-15'. Red grouper, best keep to catch ratio now at 65'-plus with live pinfish tight to hard bottom.