Fishingcast: Conditions for Marco Island, July 7-13
Capt. Bill Walsh
dawnpatrolmarco@cs.com
BACKWATER
Heat level remains extreme. Rains, storms ease. Winds hold mild with some afternoon gusts; dominant southeasterly. Tides to midweek full moon. Stronger p.m. ebb to 3' range. Water temp pushing 88. With a.m. incoming water clean, good chance pompano action Capri, Caxambas Passes first hour drifting working small tipped jigs deep. Snook stay active in heat. Henderson Creek, Rookery Bay flats; on mid depth current points; incoming best on pilchards. Few spec trout west shaded edges Calhoun Channel; incoming on shrimp under popper; either tide. Mangrove snapper now to 11-12" Keewaydin docks; hour either side of slack working shrimp into current points.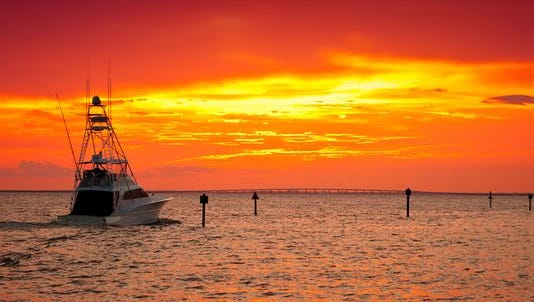 NEARSHORE
Reports of snook action to slots size; Blind Pass (Kice Island) morning flood tide on pilchards post shower. Five Mile Reef, southeast corner, lane and mangrove snapper taking tipped weighted jigs under good chum effort. Large cut bait on wire to bottom for 3-4' blacktips.
OFFSHORE
Comfortable conditions. Towers on AM incoming free-lining small crabs under chum for permit to 15-20#. Deep wrecks have heavy bait schools drawing good size kings. Work on slow troll with fresh blue runner or at anchor with runner or wire soaking in chum slick.