Fishingcast: Conditions for Marco Island, July 21-27
Capt. Bill Walsh
dawnpatrolmarco@cs.com
BACKWATER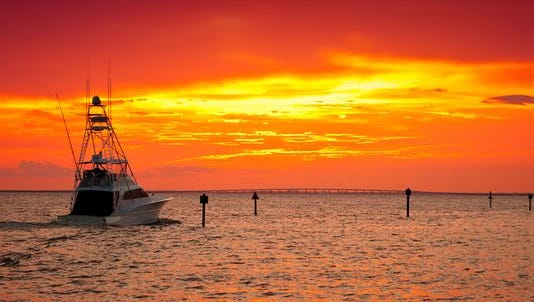 Intermittent storms daily disrupt action. Impacts water clarity / salinity levels. Generally unsettled conditions. Tides to new moon early week drive 4'+ PM ebb range. Winds placid except in storms. Water temp 86-88. Start early in cool conditions / indirect sun penetration. Snook active first light current points Rookery / Johnson / Addison Bays with pilchards / sardines post bait shower. Sunrise action / redfish / incoming first light /Johnson Bay creeks on mega shrimp worked to shallow edges. Spec trout early east edges 4-6' Calhoun Channel on drift with shrimp under popper. Mangrove snapper is mainstay now. Most shoreline edges where good current flow and downed tree structure. On half shrimp with enough weight to hold bottom in current.
NEARSHORE
Few tarpon stragglers west edges Keeywadin flats on threadfin / best early incoming. Snook action good to excellent Kice Island from Blind Pass to Cape Romano on pinfish / threadfin worked AM incoming on current points.
OFFSHORE
Need 70' depth now for red grouper action on hard bottom due west Capri Pass working live pinfish tight to hard bottom outcroppings on drift. Closer in reported good action many wrecks on yellowtail snapper. Freelining tad of chum into good chum effort on either tide with bail open / late set.