Fishingcast: Conditions for Marco Island, Aug. 4-10
Capt. Bill Walsh
dawnpatrolmarco@cs.com
BACKWATER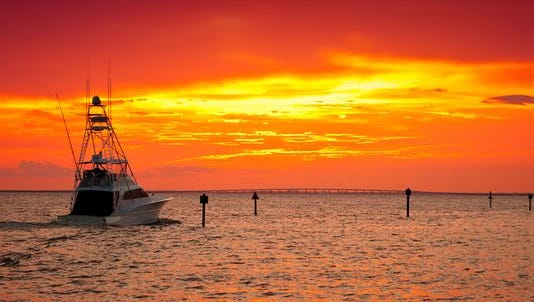 From stormy conditions to tropical storm season; more of the former this week, almost every day. Water impact / tannic stain / salinity loss. Tides: full moon early this week, strong p.m. outgoing. Winds east pick up later in the week. Water temp holding 88-90. Action confined hot water species. Snook stay active; on beaches a.m. incoming; passes p.m. outgoing. All on live bait: pilchards, sardines, pinfish. Mangrove snapper now at peak action, size inshore. Early start, work slowing tides on shoreline edges with downed structure. On bits of shrimp worked after bits of chum. Occasional pompano early tide turns Hurricane Pass with tipped jig bounced off bottom on drift.
NEARSHORE
Morning conditions will be best. Slower tides and less storms. Walton and Five Mile Reefs still best spots close inshore. Always chance at top water action both venues on schooled mackerel and bluefish et al on tipped jigs worked over chum. Beneath chum will draw lane and mangrove snapper which can be worked with tipped weighted jigs.
OFFSHORE
Deep wrecks and reefs continue to hold major bait schools, in turn drawing and holding pelagics, as well as schools of bottom feeders. Kingfish still major actor and going for live blue runners set out on wire under chum. Tons of bottom action on lane and mangrove snapper working tipped weighted jigs just off the bottom.