Fishingcast: Conditions for Marco Island, Oct. 6-12
Capt. Bill Walsh
dawnpatrolmarco@cs.com
BACKWATER
Angling activity accelerating amidst frequent thunder-storm pattern, early a.m., late p.m. Fall weather pattern accelerates variable stronger winds. Water temp holding mid 80s. Tides strong a.m. incoming. Seeing storm changes bottom structure, shoreline edges. Snook stay active. Good current points a.m., Rookery Bay, Johnson Bay with live bait post shower. Redfish top fall draw. Good numbers working mud shallows Rookery Bay's Henderson Creek, Marco River circa  #R24 muddies; upper Addison on a.m. incoming with free-lined shrimp. Mangrove snapper sustain strong bite ICW edges Rookery Bay to #R58 working shrimp into structure; Hurricane Pass east edges Cannon Island shoreline's new downed tree structure, on shrimp, both tides.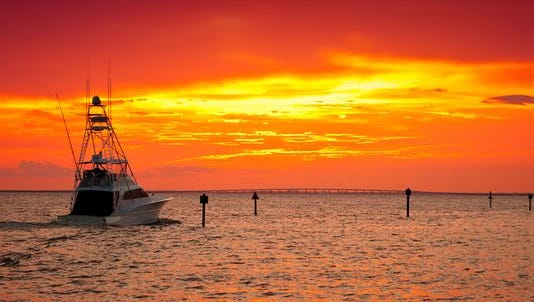 NEARSHORE
Water cleaner but east gusty wind rile sea conditions. Best close in Marco, Kice beach edges for snook working pilchards post bait shower. Bottom action first, second Marco Reefs with weighted tipped jigs under chum for lane, mangrove snapper, small grouper. Walton Reef off Caxambas for same targets.
OFFSHORE
Sea conditions permitting. Deep wrecks have returning bait drawing southbound kings. Taking small runner on wire leader set 10-15' under float in chum. Yellowtail snapper still a chance, mid-range wrecks with small baits free-lined under strong chum effort.