Fishingcast: Conditions for Marco Island, Nov. 10-16
Capt. Bill Walsh
dawnpatrolmarco@cs.com
BACKWATER
Conditions early winter typical. Cool mornings / gusty p.m. wind / no rain. Water stays tannic stained, especially in backwater. Water temperatures hover between 68 and 73 F. Mid-cycle moderate tides, both ways. Snook action now mostly juveniles. Morning ebb working Rookery Bay creek mouths deep / pilchards. Redfish good bite holds / on freelined shrimp.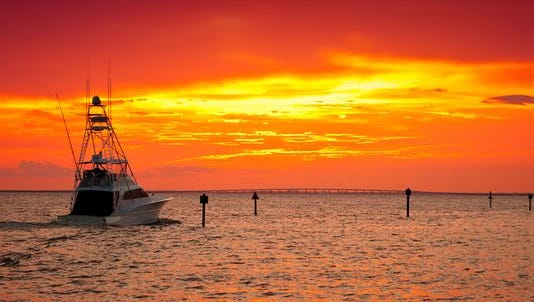 Circa Marco River #R24 "muddies" first hour of ebb / Upper Addison last hours a.m. incoming. Bigger sheepshead / black drum showing Addison Bay bays & cuts with shrimp /cut fiddler either tide. Spec trout east edges Calhoun Channel 4-6' grass bottom with shrimp under popper on late a.m. incoming.
NEARSHORE
With gusty conditions p.m.; a.m.outgoing better. Look for top water action on pelagics where you mark bait on structure. Set up working into current with chum followed by fast retrieves on tipped top water flashy jigs. Good chance mackerel and bluefish to show in chill down. Bottom action same venue vertical to structure with tipped lindy rig worked vertically for early season big sheepshead.
OFFSHORE
Evaluate sea conditions particularly in p.m. Red grouper with some gags sustain move slowly inshore. Few reports of plus 22" reds in 60' hard bottom working live pinfish / cut ladyfish tight to bottom on stout tackle with drag at max. Yellowtail snapper on mid range wrecks / reefs holding bait hordes.