Fishingcast: Conditions for Marco Island, Dec. 8-14
Capt. Bill Walsh
dawnpatrolmarco@cs.com
BACKWATER
Turbulent weather this weekend. Cold, storm, wind Saturday. Settles out early week. Water clarity then an issue. Water temp will dip to 69-71. Tides moderating as week progresses. Water clarity key to fishing conditions. Expect some delay in recovery. Sheepshead key. Cooler temps may drive megas inshore. Work on edges, structure with tads shrimp, crabs tight to bottom current. Clean water Capri, Caxambas, Hurricane will draw mackerel to top water and easy to work with tipped jigs on drift or slow troll. Chance bluefish mixed in.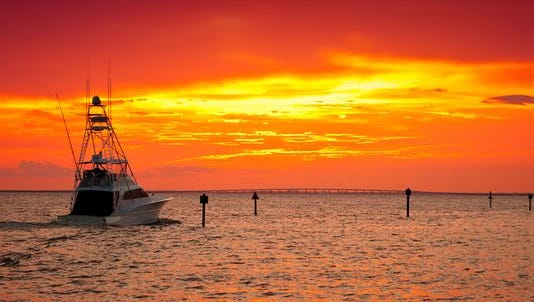 NEARSHORE
Post weekend will be recovery here. Winds down, water clears. Look for pelagic action close in Capri barges on mackerel, blues, jacks working tipped jigs under chum. Five Mile settled down quickly and producing nice snapper et al working weighted jigs worked close to the bottom under chum. Chance grouper: keep live pinfish soaking to bottom under snapper action.
OFFSHORE
Mid-week for great conditions for the long run. Deep wrecks still seeing kingfish chasing resident bait schools. Set blue runner on wire in chum 10-15' depth in chum for chance. Still seeing yellowtail snapper action mid-range spots working tad  of chum free-lined into serious chum slick right on structure, schooled bait.