Fishingcast: Conditions for Southwest Florida, April 6-12
Marco Eagle
Pleasant week. No rain, storms. Light red tide continues Marco, Naples. Tides weekend, early week super weak both ways. Water temp up to 72 to 74.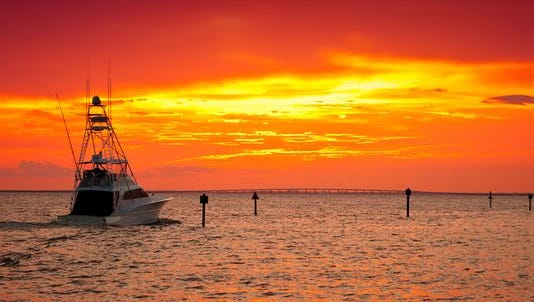 MARCO ISLAND
Backwater: Spring showing. Mackerel, bluefish Capri, Hurricane, Caxambas second hour incoming. Snook; Rookery Bay current points late week incoming, pilchards. Sizable mangrove snapper Hurricane Pass edges. Scattered flounder/shallow edges.
Nearshore: Pompano Sand Dollar west edge first of incoming. Mackerel, bluefish, little tunny Capri barges; weighed jigs under chum.
Offshore: Good weather, chance for deep run 60-65 mi hard bottom red grouper; on live pinfish on drift. Stone crab pots gone April 15; no tripletail habitat
NAPLES
Backwater: Redfish, Dollar Bay N/S late week late incoming Rookery Bay points; Henderson flats. Trout, north edges Canon Island. Hurricane Mackerel; bluefish first hours incoming.
Nearshore: Gordon rip-rap late week incoming, snook with pilchards. Mackerel, Gordon to Pier on jigs under chum.
Offshore: Deep; chance red grouper 65'-plus on live pinfish. Mackerel, bluefish med range wrecks; best incoming tipped weighted jigs.
BONITA/ESTERO
Backwater: Wind mild. Oswego Bay - sea trout on drop off. Some pompano same venue. Redfish circa Mound Key bars / cut ladyfish. Black drum; Little Carlos mangrove deep edges.
Nearshore: Mackerel, blues, little tunny first reefs late week a.m. incoming. Pompano, Carlos, late week a.m. incoming.
Offshore: Plus conditions, long run 65-70 miles hard bottom for red grouper on live pinfish. Yellowtail on mid-range wrecks; freelined chum bits in slick.
More:On The Hook: Deep sea? How deep?
More:Fishingcast: Conditions for Southwest Florida, March 30-April 5