Fishingcast: Conditions for Southwest Florida, June 8-14
Bill Walsh
Correspondent
Searing heat to rainy weekend ahead. Will again impact fresh water intrusion, salinity level. Fishing quality remains improbable. Racing p.m. outgoing tide on new moon.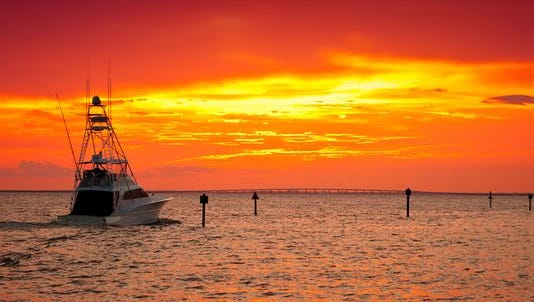 MARCO ISLAND
Backwater: Experiencing uncommon species (permit) deep mangroves, supports trend. Snook feeding heavily, Johnson Bay et al; only on pilchards. Mangrove snapper main target, most edges, docks.
Nearshore: Seeing blacktip shark action, first reefs to 35,' live bait off bottom under chum. Mangrove, lane snapper southeast corner Five Mile Reef; weighted jigs under chum.
Offshore: Warmth drawing red grouper east, now 55-60 ft. hard bottom, live pinfish on drift. Yellowtail snapper, reefs 40-50,' with freelined chum bits in slick.
NAPLES
Backwater: Snook action, Gordon to ICW junction, first light incoming, pilchards. Snapper, Hurricane edges to Keeywadin docks, cut shrimp. Pompano, Hurricane Pass, early incoming, tipped jigs.
Nearshore: Snook off beaches; north edge Keewaydin, early incoming. Mackerel, Gordon to Doctors, tipped jigs under chum.
Offshore: Deep run, mid to late week; Towers. Small crabs under chum, permit. Fast retrieve to beat GG. North off Wiggins 50-55,' red grouper, drift hard bottom, live bait.
BONITA
Backwater: Good water flow excites snook, solid action, east edges New, Big Hickory, pilchards. Oswego Bay drop off's, sandbar edges, pompano. Trout circa Mound Key grass flats.
Nearshore: Some tarpon holding, early a.m. incoming, live bait circa Carlos Point. Snapper to 14" east edges MAY complex, weighted jigs under chum.
Offshore: Shark migration full bore, mid-range to deep reefs, blacktips, sharpnose, hammerhead, live bait under chum. Red grouper, slow migration east, hard bottom, drift, live bait.
Information, questions: dawnpatrolmarco@cs.com.